For check donations and grants of $5,000 or more, as well as all ACH or wire transfers, Fractured Atlas requires that donors complete and sign an additional form, called the Major Gift Letter. This letter is required to confirm a donor's intent to donate to Fractured Atlas for the purposes of a specific fiscally-sponsored project.
You can download the Major Gift Letter from the My Fiscal Sponsorship section of the website.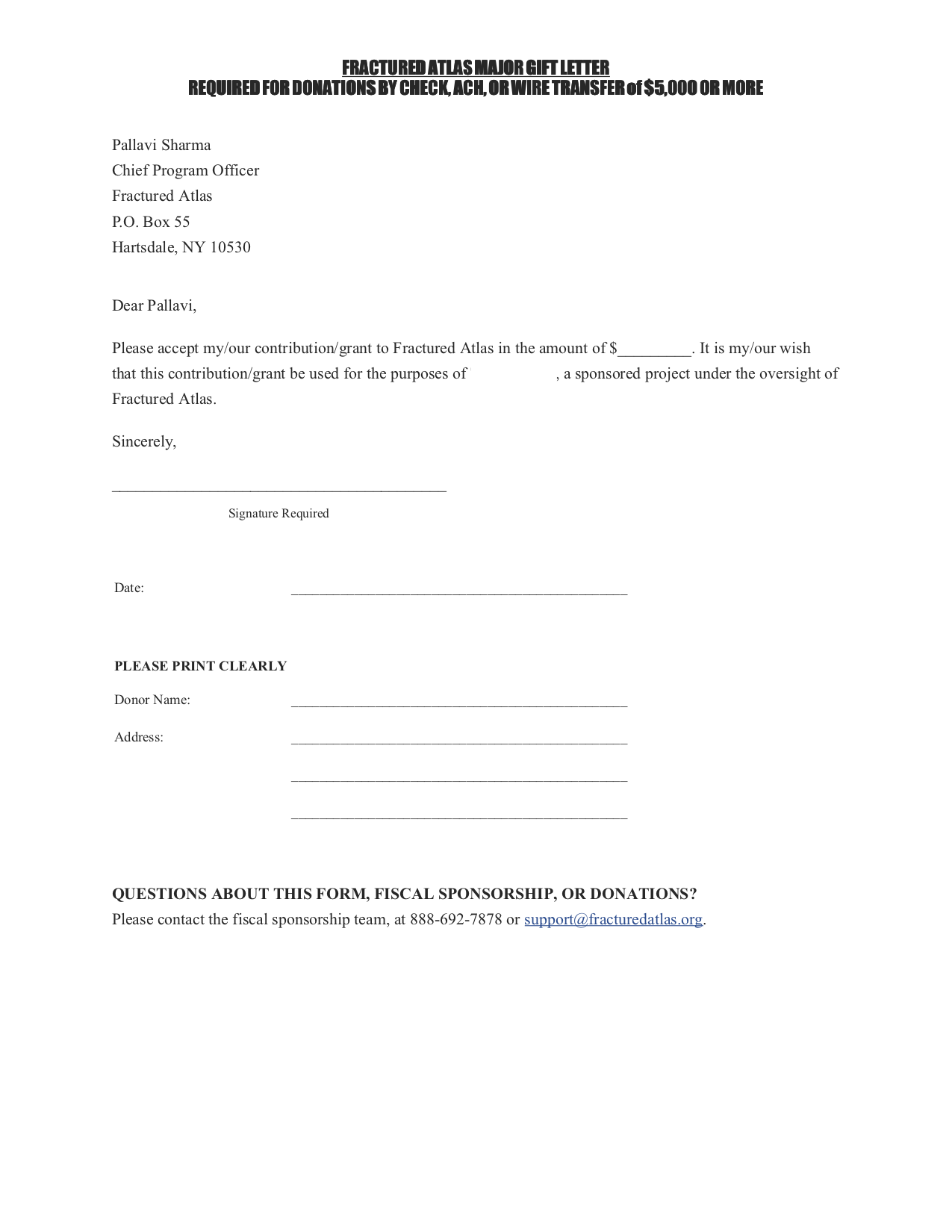 We're happy to process check donations of $5,000 or more without a Major Gift Letter, but these funds will not be available for release until we receive a completed letter.
Credit card donations do not require a Major Gift Letter. We can accept credit card donations up to $20,000 per transaction.