Why would you ever want to leave?! Just kidding! We understand that, because of certain circumstances, you might need to cancel. If you're choosing to leave because you can no longer afford our membership dues, we hope you'll consider switching to a free Community Membership instead of canceling your membership entirely. This is a great way to stay connected to the Fractured Atlas community without having to pay for it. You can switch to the free Community level, by:
Signing in to your Fractured Atlas membership
Clicking "Billing Info/History"
Clicking "Membership Options"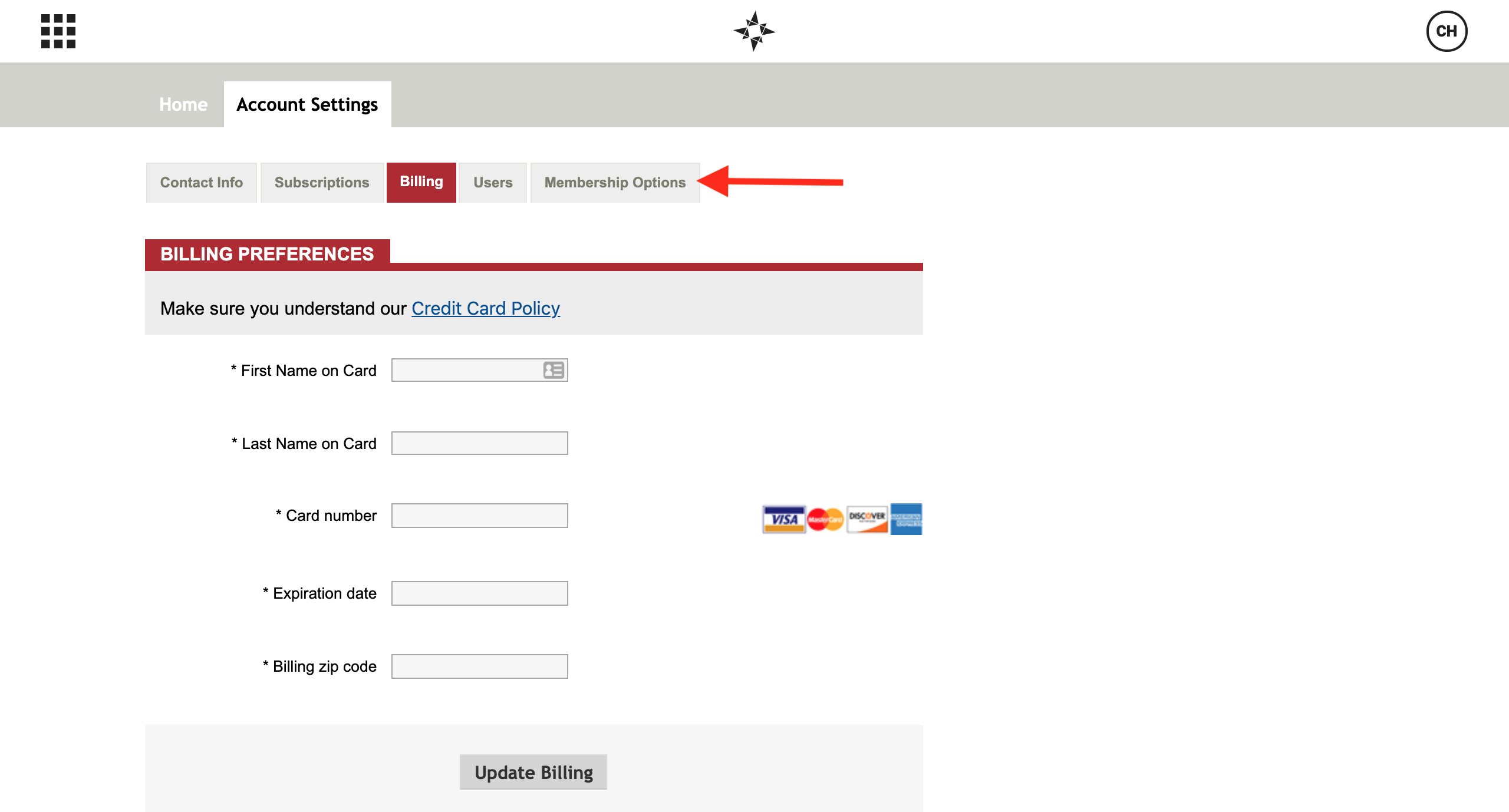 Clicking "Switch to Community Membership"

Below "Switch to free Community Level," will also be "Terminate Membership," if you wish to cancel your membership all together. You can also call or email us and we can switch or cancel your membership for you.