What is General Support?
Your General Support page is where donors will go when they want to make a credit card donation in support of your project!
How should I use General Support?
General Support is where you'll let your donors know exactly what you're fundraising for and why they should donate. Are you running an end-of-year campaign, fundraising for a capital project, or asking for tuition sponsorship for your educational program? General Support is where you'll include this information along with your "ask."
And, don't forget to include the why! Why should your donors donate to your project? And why should they donate now and not 3 months from now?
You can use the Donation Ask Headline and the Donation Ask sections to detail this information.
Watch the General Support Edit Tutorial video for a step by step guide of how to edit your General Support page.

When you update your Profile, a Fractured Atlas staff member will review and approve all changes within 1-2 business days.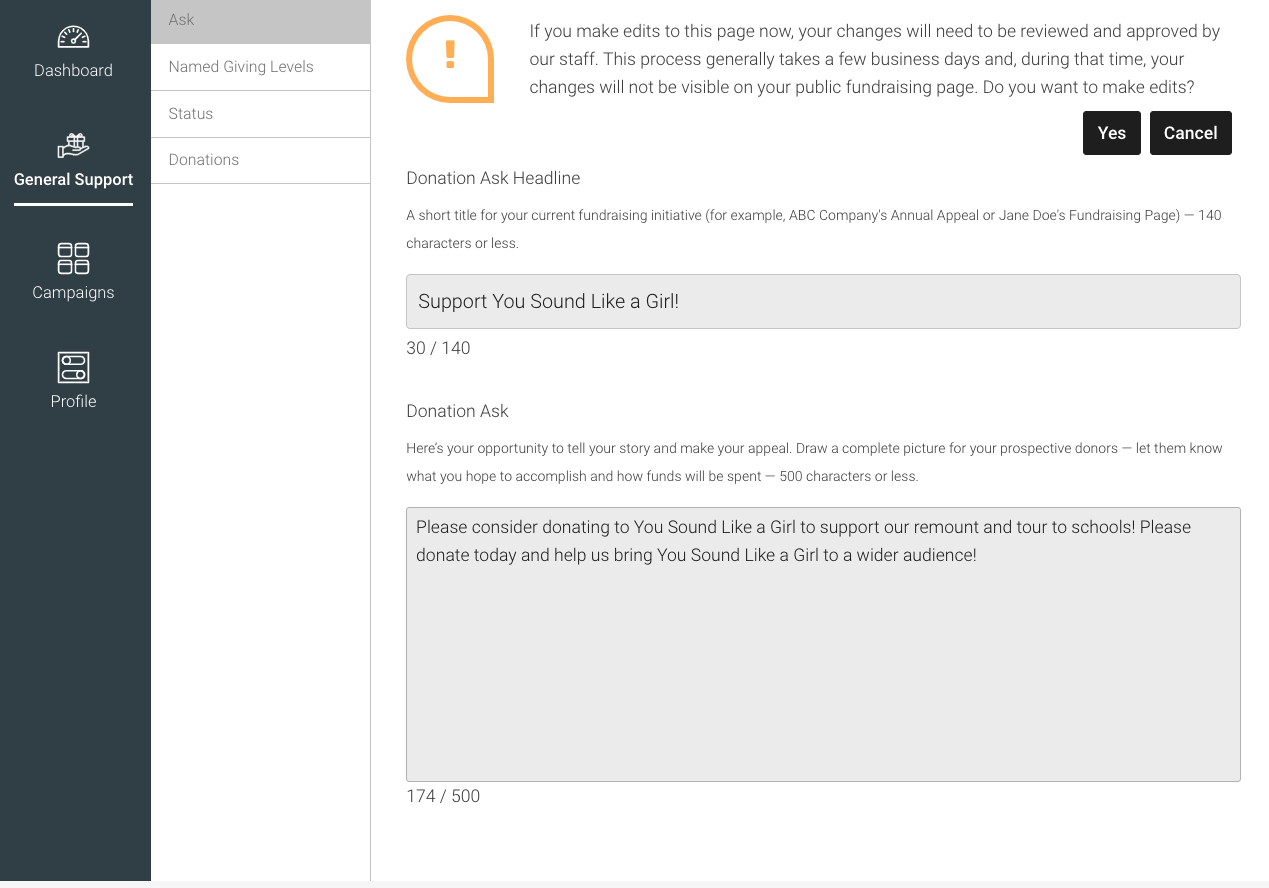 You're also able to include Giving Levels on your General Support page if you'd like to offer your donors perks or rewards in exchange for their donations. Be sure to include the market value of the items that you're offering when creating the Giving Level!
Wait! But what about crowdfunding?
You can absolutely still create crowdfunding campaigns on Fundraising by Fractured Atlas. Funding through a crowdfunding campaign allows you to set a funding goal amount, a timeframe of when you need to raise it by, and is a great way to crowdsource your work. Click here to learn about the differences between Crowdfunding and General Support fundraising.