To request a peer advisory letter from Fractured Atlas go to visas.fracturedatlas.org.
Then, click "Login or Sign Up." If this is your first time visiting visas.fracturedatlas.org, you'll need to create a new login. Please note, this login is separate from your Fractured Atlas Membership login, if you've already created a Membership with Fractured Atlas.
Once you've logged into visas.fracturedatlas.org, click "Request a New Visa Letter."
Fill out the request form with the artist's, petitioner's and lawyer's information. If you would like to request expedited service to receive a response by the next business day, check the "Expedited Service" checkbox. Once completed, click "Upload Documents and Checkout."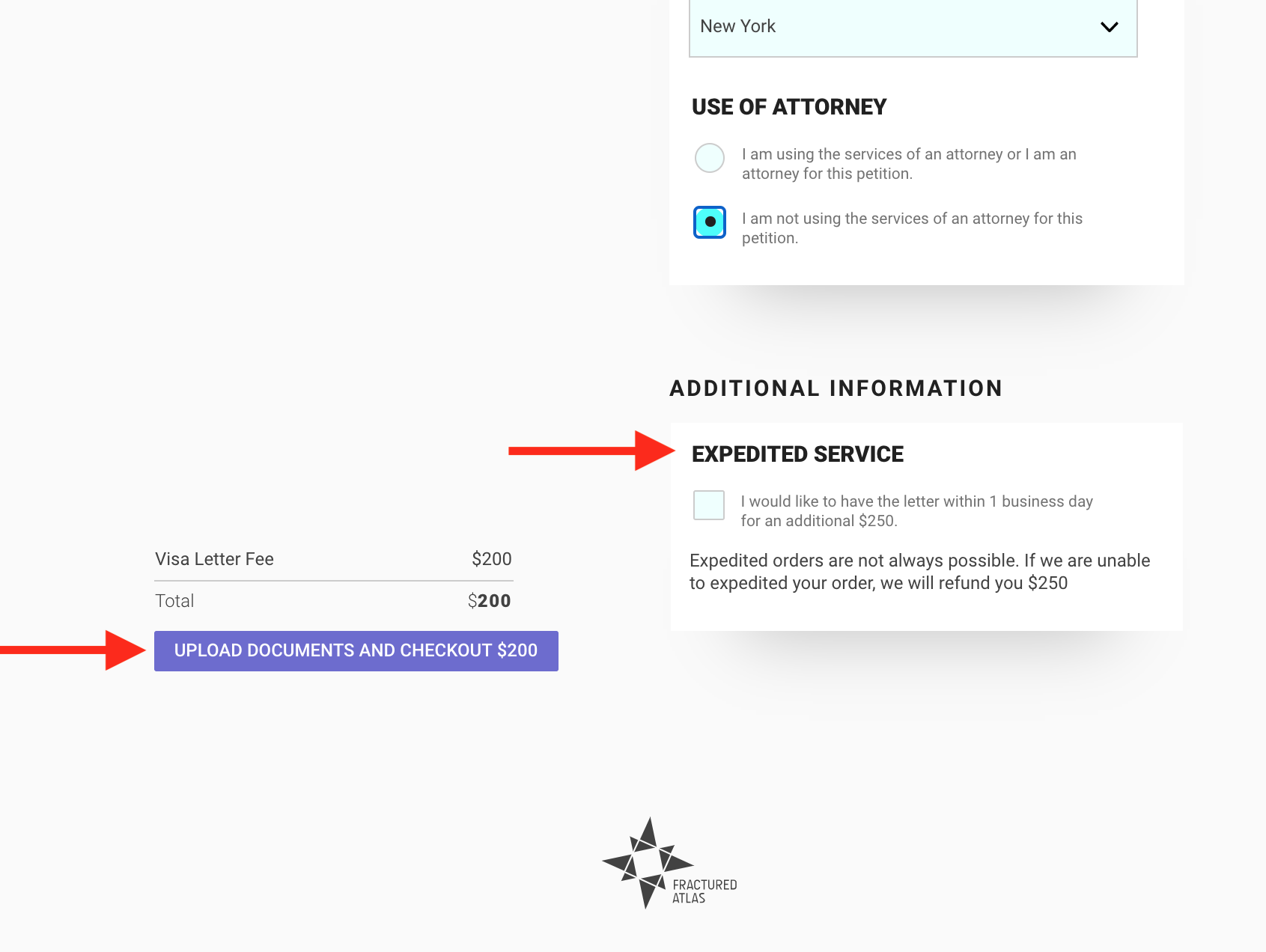 After you've uploaded all support materials and clicked "Proceed to Checkout," you'll be able to add a new credit card to use for payment, or use an existing saved credit card. Once the transaction is completed, our staff will provide the peer advisory letter via email within 5 business days, as long as we have no questions and all requested documents have been received.
We are pleased to offer next-day expedited service for an additional $250 if your needs require a faster response time. Our ability to facilitate a next-day request depends on volume; we cannot guarantee expedited turnaround and will only charge you for expedited service if we can honor your request.
If you have any questions about your submitted request, please contact our staff at support@fracturedatlas.org.