To check on the status of your Visa Letter request, go to visas.fracturedatlas.org/.
Then, click "Login or Sign Up." If this is your first time visiting visas.fracturedatlas.org, you'll need to create a new login.
Once you're logged in, you'll see a list of your Visa Letter requests, as well as their status: Submitted, In Progress, Denied, or Completed.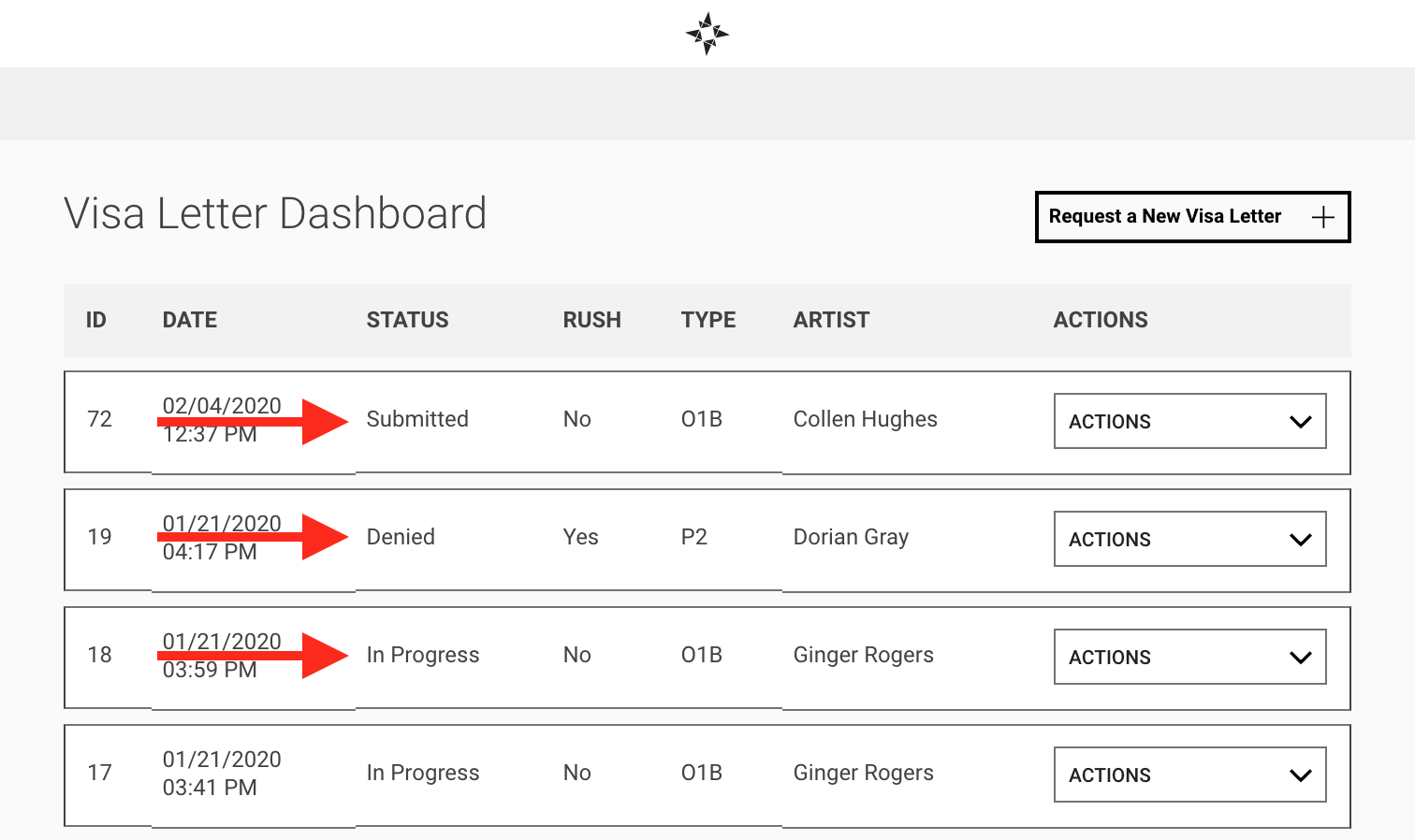 If you have any questions about your visa letter request, please email support@fracturedatlas.org or click the "Actions," drop down for the specific letter you'd like to inquire about.