Like all fundraising appeal materials, a staff member will need to approve your General Support edits before they are published on your page.
To submit your edits for review:
Make your edits. Log into

www.fundraising.fracturedatlas.org

and click "General Support" on the dashboard.
From the "Ask" section, edit your tagline and 'donation ask' text. Be sure to "Save" your work as you go.

From the "Named Giving Levels" section, create/edit/finalize your fundraiser's giving levels and rewards.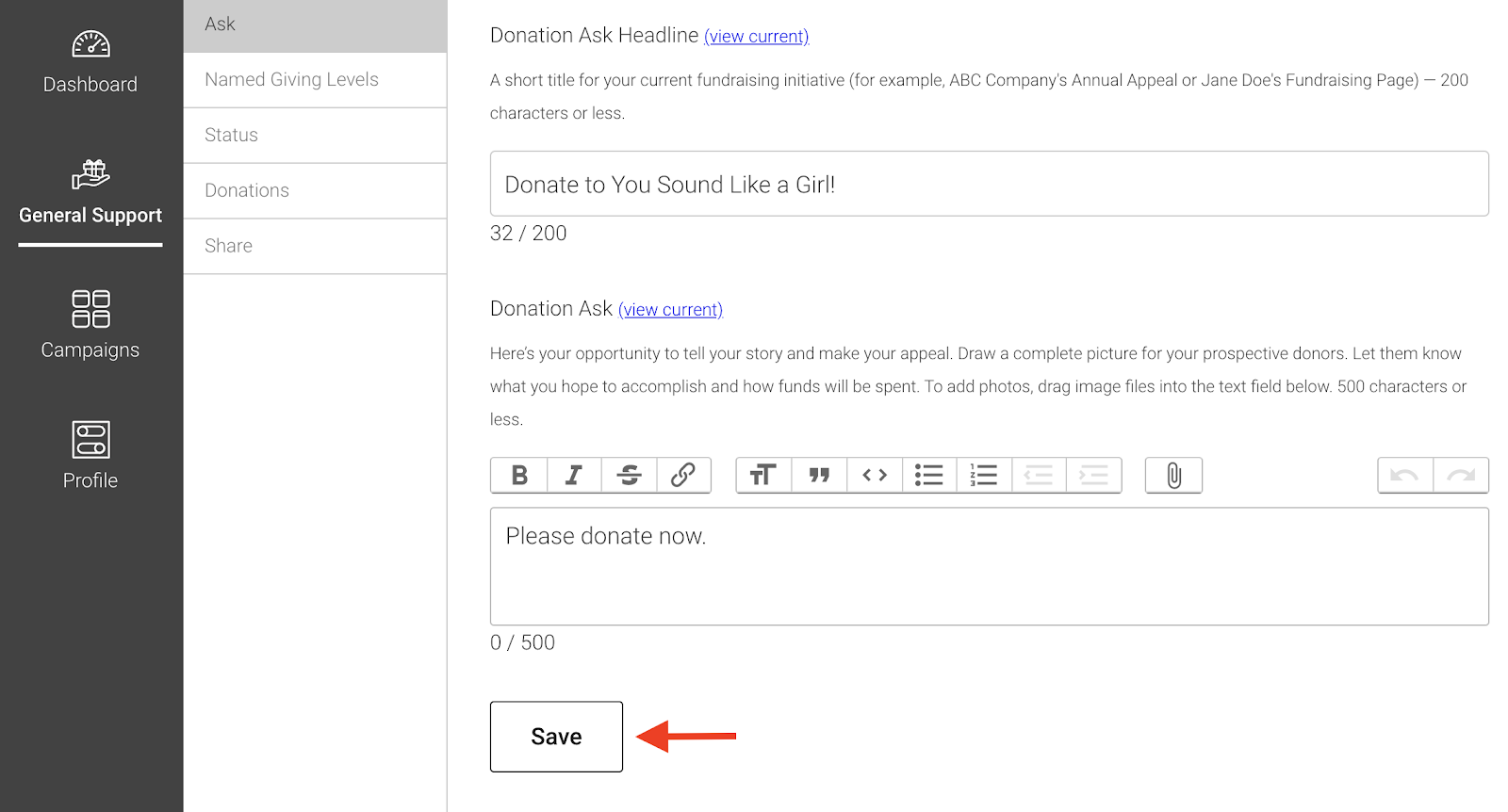 Once you're satisfied with your edits, navigate to the "Status" section. Click the "Preview" button to take a look at your pre-submitted changes. Click "Submit for Review" to submit it for approval.
Fractured Atlas staff will be notified of your submission - we'll then review and approve your General Support edits within 1-2 business days. If we have any feedback or required edits, we'll be in touch!