When a grant requires a grant report be submitted after being awarded, Fractured Atlas staff will create a Grant Report within the Grant's section of the Fiscal Sponsorship Dashboard.
To find Grant reports, log into www.fracturedatlas.org and click Fiscal Sponsorship
Then, click "Grant Applications" under the Donations Section
Click the Report link associated with the grant opportunity
Fill out and/or upload any required Grant Report information and then click "Save"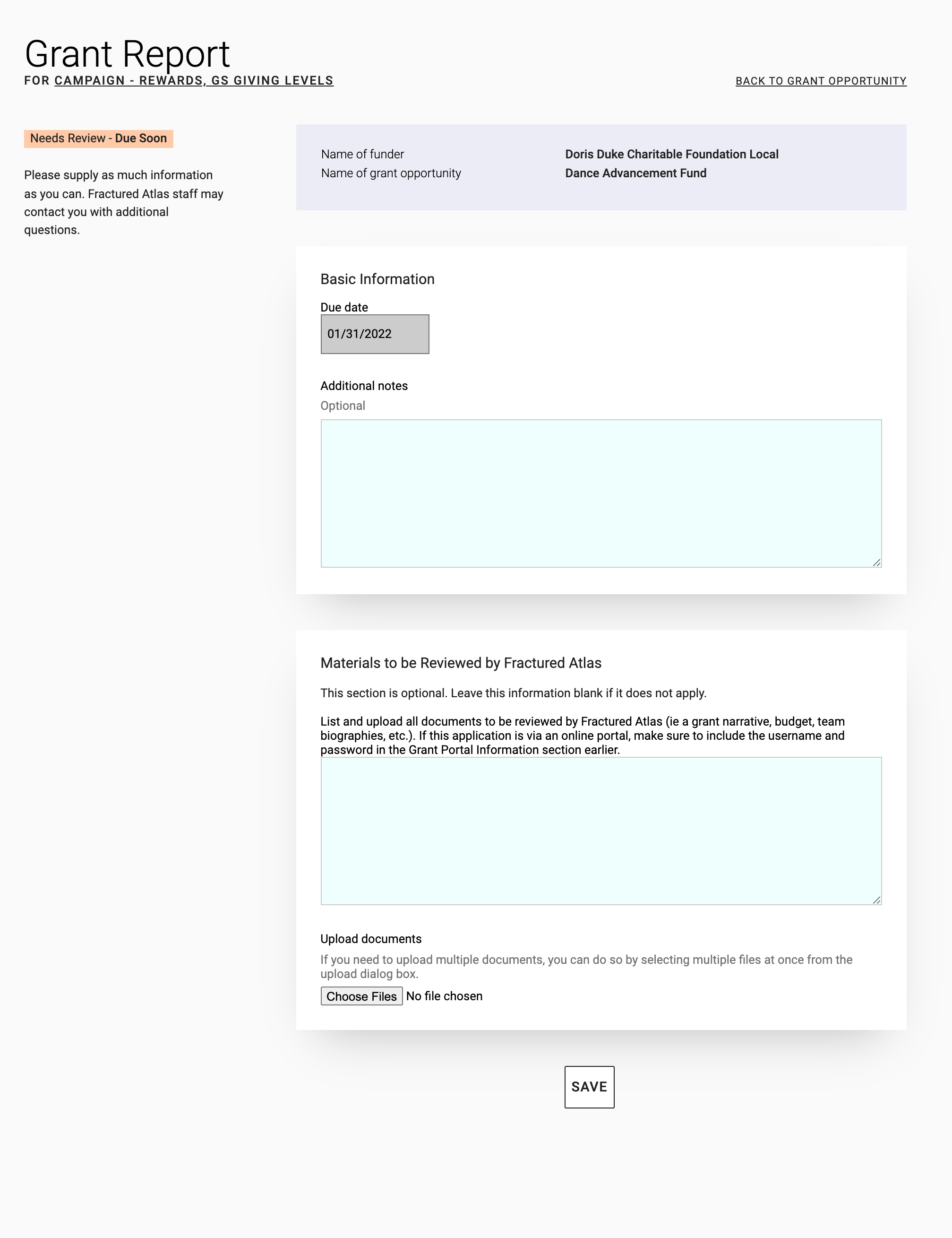 Once you've clicked "Save," the application will be submitted to our staff for review.
If we have any questions or edits, we'll follow up with you via email from support@fracturedatlas.org.
Once your report is approved for submission to the funder and Fractured Atlas has provided any necessary information or documents, you'll receive an approval email from support@fracturedatlas.org alerting you to the approval.